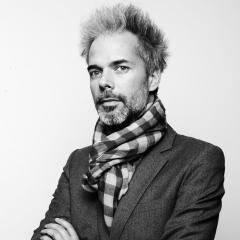 Phillips de Pury & Company announce new appointments
Europe
Phillips de Pury & Company appoints Niklaus Künzler as contemporary art specialist based in Zurich and Thomas Dryll as contemporary art specialist based in Paris.
Thomas Dryll, studied History of Art at Sorbonne University and joins Phillips de Pury & Company after ten years as Director at Almine Rech Galleries. In addition to in-depth knowledge of the Parisian and French collectors and art market, Thomas brings with him a wealth of experience gained attending the major international art fairs over the past decade. Thomas is fluent in French, German and English.
Niklaus Künzler, started his art market career while still studying Law and Art History at the University of Zurich; he joins Phillips de Pury after nearly two decades of working for leading Swiss galleries Susanna Kulli, Bruno Bischofberger, Eva Presenhuber and most recently Lumas. Niklaus is fluent in German, English, French with a working knowledge of Italian.
"As a reflection of our continued expansion of business activities across Europe, we have strengthened the depth of our team and expertise in the fields in which we operate."

Finn Schouenborg Dombernowsky, Phillips de Pury & Company, Managing Director, Europe.
Niklaus Künzler