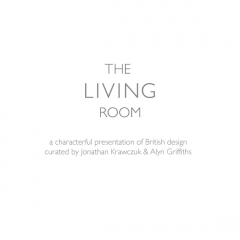 The Living Room | London Design Festival
17 September - 2 October '11
London
The Living Room will showcase a selection of products, furniture and printed works that have been designed and made in Britain.
Bringing together established designers and emerging talent, the exhibition aims to promote British design to a wide audience in a quirky and idiosyncratic setting. The hand-picked selection of products will form the constituent parts of a typical British living room, transforming the gallery space into an environment that evokes familiar memories and associations.
By presenting the designs in a contextual setting we aim to demonstrate their beauty in use and the possibility to combine well designed products to create attractive tableaux. The display will also feature some jovial nods and winks to aspects of traditional British culture, helping us achieve our goal of promoting talented British designers in a unique and entertaining way.
Exhibitors include:
Another Country | Benchmark | Custhom | Dare Studio | De La Espada | deadgood | DesignedMade | Established & Sons | Fun Makes Good | lee broom | Polly George | SCP | Viaduct | welovekaoru | Young & Norgate
Located at:
Luna & Curious
24-26 Calvert Avenue
London E2 7JP
Windsor Chairs by Matthew Hilton
Embroidered triangle wallpaper by Custhom