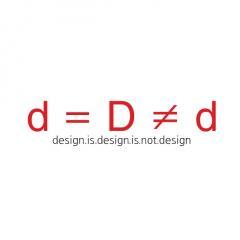 Design is Design is Not Design
2 September - 23 October '11
The Gwangju Biennale Foundation
Gwangju, South Korea
The title theme of this year's Biennale, which has been co-directed by Seung H-Sang and Ai weiwei, is DOGADOBISANGDO – "Design is Design is Not Design."
With works by more than 300 artists, designers, and architects from 40 countries, the six sub-themes of the Biennale—Thematic, Named, Un-Named, Communities, Biennale City, and Urban Follies—constitute a fundamental re-examination of design and present the changing concepts, practices and potential of contemporary design.
The Named Design exhibition is represented as a spectrum extending from less known to globally recognized identities. While exploring how a name functions in contemporary culture and the mass-market, this exhibition illustrates the authority and effects names have on other creative disciplines, and reflects on how people and ideas, whether named or un-named, are connected in fundamental ways.
The Un-Named Design exhibition questions the contemporary definition of design and challenges the myth of the designer. It backgrounds issues of authorship in order to focus on effects - the ways in which design alters perceptions, reinvents, and reveals hidden truths.
The Communities exhibition explores the profound changes in the nature of technology, demographics, and the global economy that give rise to powerful new models of production based on self-organization rather than hierarchy.
The Biennale City emerges from the notion that the space of the exhibition is not neutral; that in fact space has the capacity to construct productive relationships between objects, processes and ideas. This section attempts to create a range of spatial organizations that construct a frame for the overlap of territories, the mutual contamination, and possible dialogue across different thematic blocks of the exhibition.
The Urban Follies exhibit will construct a network of 10 small-scale architectural installations along the path of the old city wall of Gwangju. In an effort to help revitalize the old city centre, each urban folly will be strategically integrated into the existing urban fabric and accommodate key functions of the public. Following a five-part program consisting of point, strip, wedge, finger, and network, the Follies will be carefully blended into the site and the community.
Design is Design is Not Design